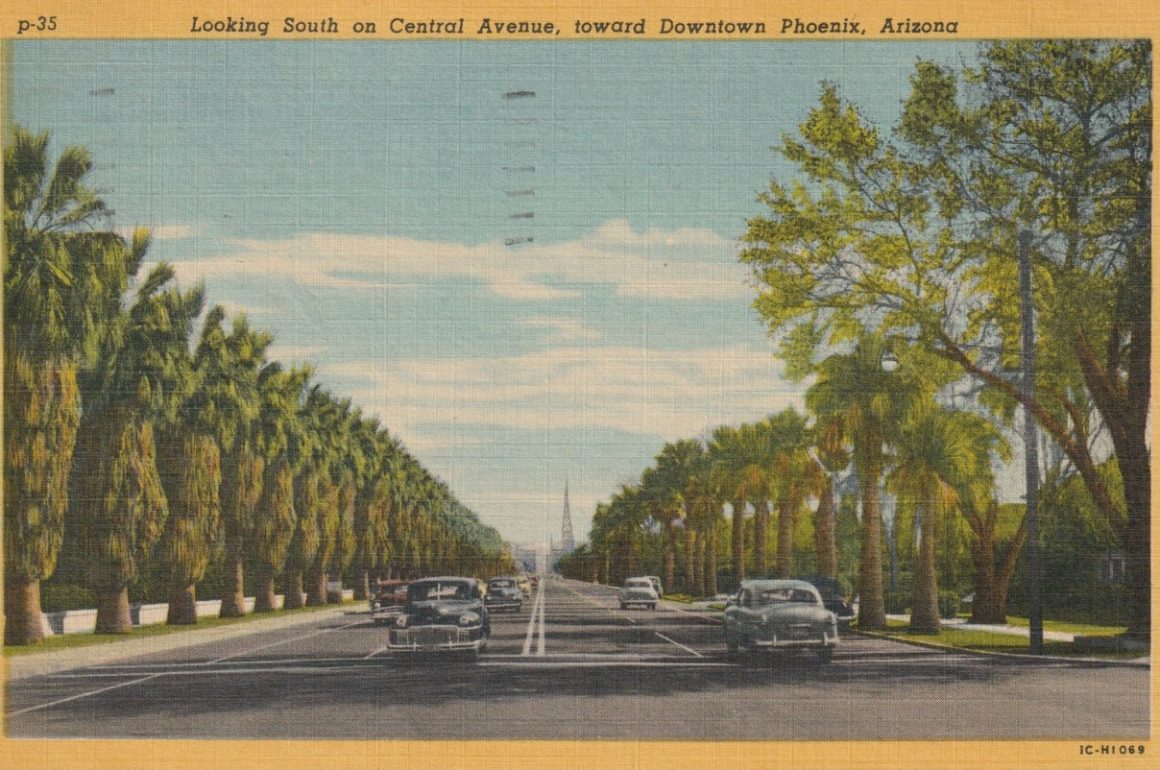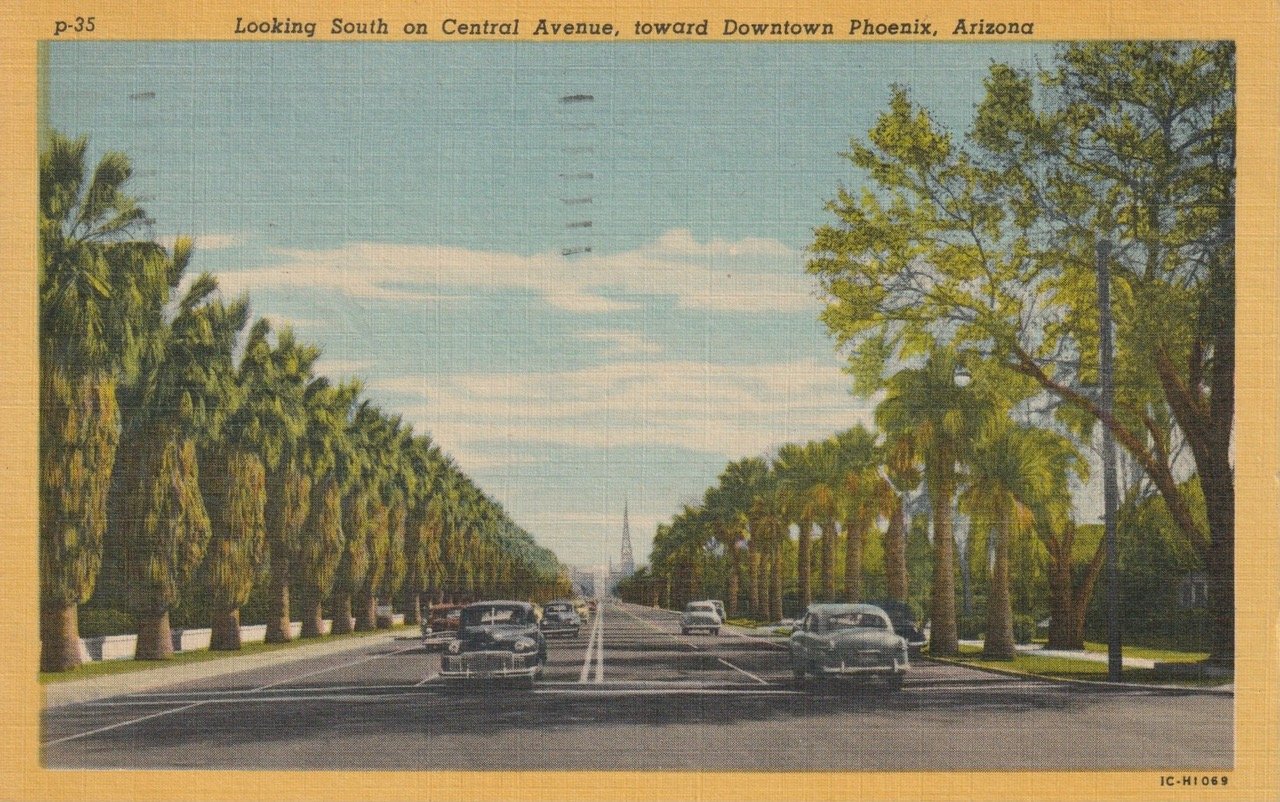 Postmarked January 27, 1956
Sent to Pearl Patterson, Brooklyn, Wisconsin
"Temp between 75 and 80.
"Dear Pearl; We got here safe and sound 4 hours late Wed morn 3:30AM. Beautiful weather and of all the oranges and grapefruit on trees it's amazing. We will go to Phoenix sometime this week. Grand Canyon the week end. A week of my vacation is over almost. How is the weather in Madison? Are you working alone with the wieners? We struck an awful blizzard in Kansas. That state has most snow. Love Ethel."
This is one of the really great cards that I find occasionally. I love it when I can locate the recipient and even better when that recipient leads me back to the sender. Brooklyn, Wisconsin is a pretty small place, so the chances of finding Pearl were fair. And lo and behold, as I started googling around, I find not only Pearl, but Ethel as well, in a photo from the 1950's of the Brooklyn Wisconsin Garden Club. I love that these ladies had a garden club in a village with a population less than 1,000 people.
I have the bonus of finding a newspaper article that shows Pearl receiving an award from Oscar Mayer, Jr., at a retiree reunion party in Wisconsin. The Oscar Mayer article explains the question from Ethel to Pearl about whether she is working alone with the wieners. I cannot begin to comment on the thoughts racing through my mind about that sentence. The Oscar Mayer connection also explains the comment about vacation being half over.
I cannot love this card more. First of all, if you've read the introduction page to my blog, you know that I am from a small town in Wisconsin. I went to school in a charming village much like Brooklyn, however, I am certain there was no garden club in my village.
I am going to make a leap about Ethel and her husband, perhaps her family taking the same great American Road Trip that my family took a couple of decades later to the wonderland known as Arizona. Wisconsin in those days had SNOW and lots of it. Driving across country that time of the year was all about snow, and more snow and leaving snow and thinking about snow. Depending upon the route taken, snow was part of the trip until the final road into Phoenix. Imagine having lived one's entire life in Wisconsin and arriving to Phoenix in January, with oranges, grapefruit and lemons on the trees, nestled in the dark green, waxy leaves. It is a revelation. "Imagine Pearl, you can walk right up to the tree and pick an orange and eat it!"
Pearl and Ethel's Garden Club was lovely, charming, sophisticated and dedicated. These women were committed to their gardens. They had picnics, field trips, fund-raisers, a float in the local Labor Day Parade and slide shows from member trips. To enjoy a very charming history of the Brooklyn Garden Club follow this link. https://brooklynwi.gov/history/brooklyn-garden-club/
The postcard itself shows Central Avenue in Phoenix, the wide street, untrimmed palm trees and, in the distance, the radio tower on top of the Westward Ho (see post DARLINGS. FUR COATS. MARVELOUS. in the Library of Love Letters).
I am charmed. Ethel writing to her good friend Pearl, on her vacation from work – presumably Oscar Mayer in the dead of winter. I wonder if Ethel found books appropriate for her garden club. Did she have slides of her vacation and the most wondrous cactus, succulents, orange trees, rose gardens, brilliant bougainvillea? Many of these desert natives and imported plants would have been blooming or full of fruit when she visited Phoenix.
Did she and her family have visions of remaining in Arizona, to grow plants year-round? I wonder if, perhaps they stayed at the Stagecoach Motor Court, which existed at least two years before Ethel made her trip? The property did have amazing rose gardens! Did she love the Grand Canyon and was she amazed at the change in vegetation as she drove from Phoenix to the South Rim? Of course, I have no idea, but I imagine that she did.
Here's to Pearl, Ethel and the Brooklyn, Wisconsin Garden Club.
Sherry
Subscribe to this site for updates