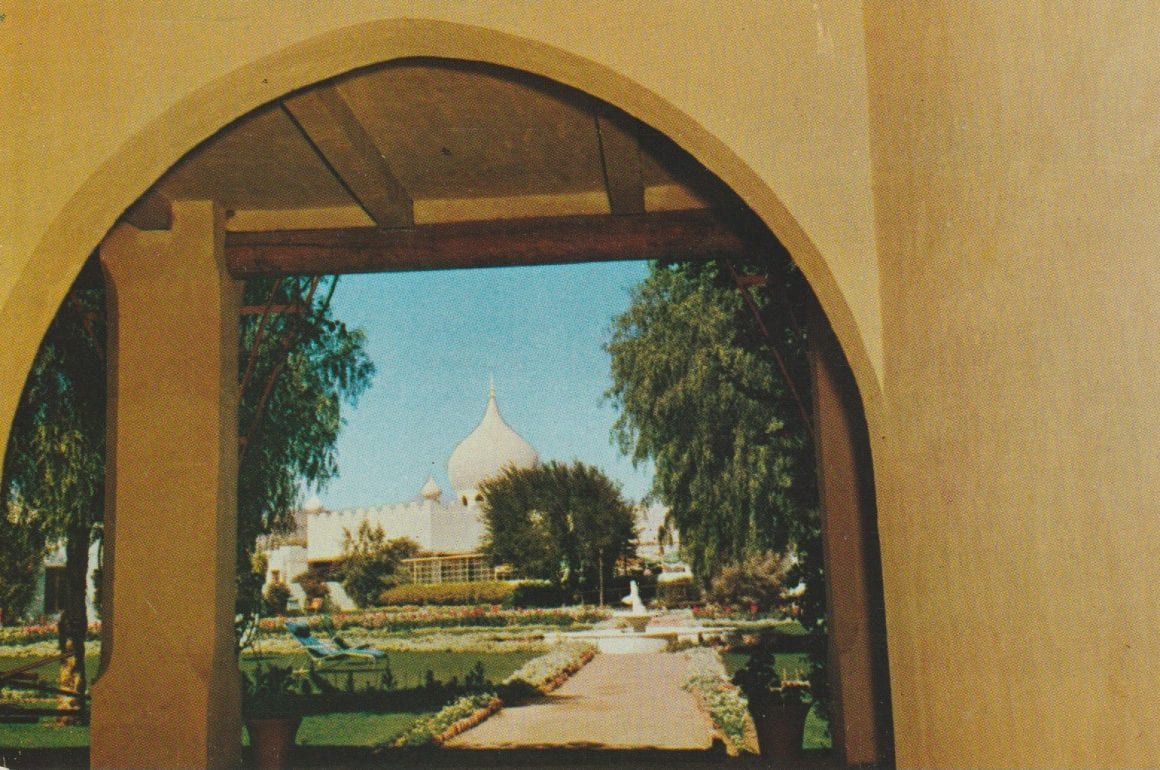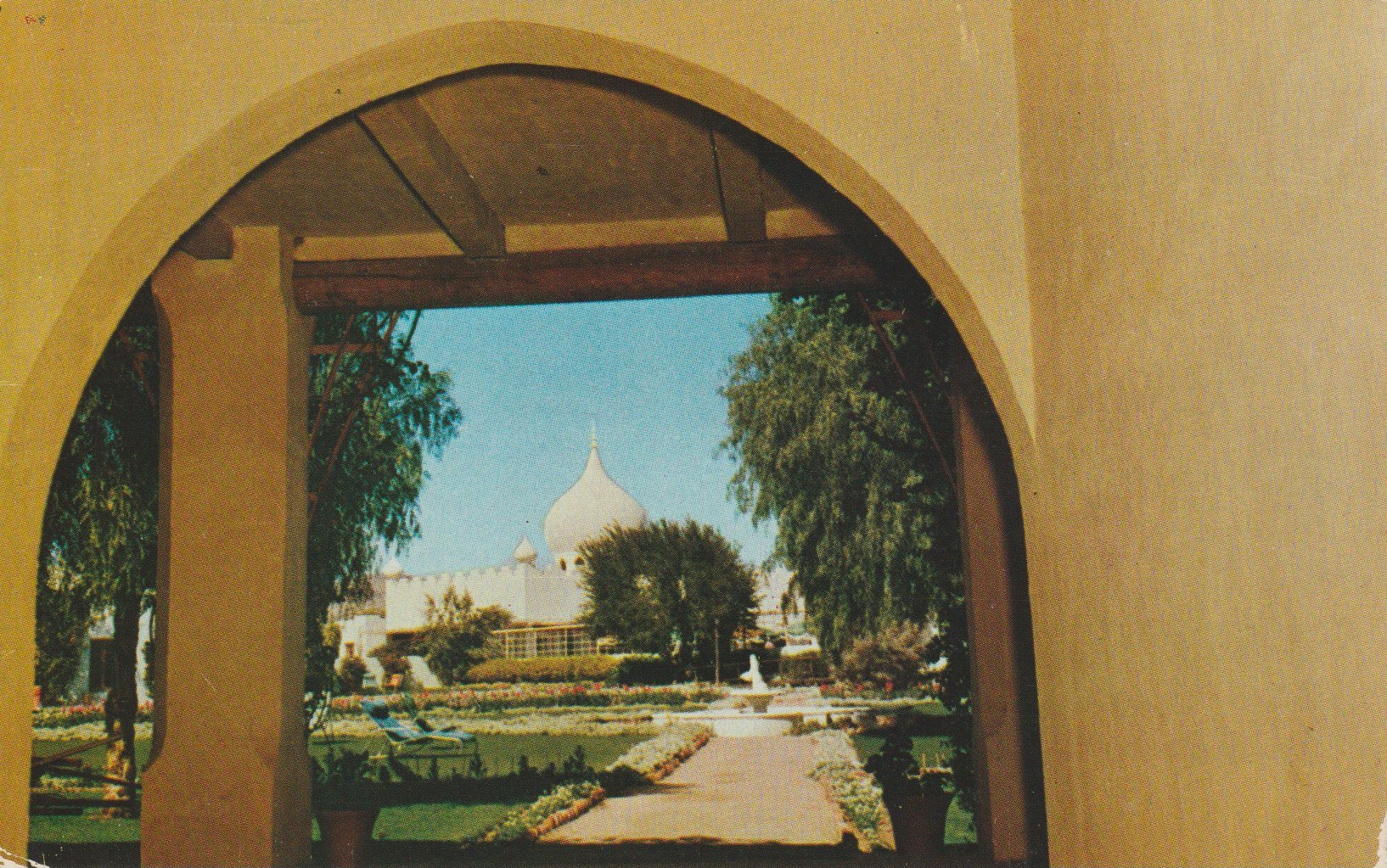 This post is a little different, in that I am starting with my thoughts, rather than the postcard writer's thoughts. When I was a kid, I would look at the dome sitting in the middle of Paradise Valley, the white walls, the lush palm trees and think, "what magic is happening there?" I never saw it.
The Casa Blanca has an interesting story, which, by the time our writers sent their winter greetings, was a hotel and restaurant. It began its life as a home, then later a resort, where our friend, Clark Gable apparently visited. By 1944, it was sold to the Borg family of transmission fame. The family used it as a winter home and retreat for employees and family. Just a note here, I want that kind of winter retreat.
I spent Christmas this year in Phoenix, staying a hotel near Casa Blanca, which is now a gated community. While I was out walking, and enjoying Paradise Valley, a huge rainstorm arrived and I took shelter under the guard shack at none other than Casa Blanca.
Our writer says, "This is out little oasis in the desert, where we are enjoying glorious weather – where are you spending the winter? Hope this finds you both well – out best always The Sterns –" It is written to and Mr. and Mrs. Wm. B. Ward, Jr., in Portland, Maine. It is postmarked March, 1965 and I cannot read the date. It is also Air Mailed, which I love. Apparently, it was quite important to find out where the Wards were staying for the winter – perhaps a meet up in Scottsdale?
The card itself says "THROUGH THE ARCHWAY – CASA BLANCA INN 'Arizona's Finest Desert Resort', Scottsdale, Arizona"
The restaurant was named the Sultan's Table and Lounge, and in advertising from the 1970's, emphasized curry, "exotic cuisine", dancing and orchestras. One could celebrate Thanksgiving, Christmas, New Year's and Easter at the Sultan's Table. No one I knew had dinner there, perhaps my neighborhood and school friends' parents weren't all that interested in exotic in 1972. Today, the domed structure and gardens is a private home, surrounded by other homes, in the aforementioned gated community.
The resort had a private landing strip, which accommodated discreet rich and famous arrivals and departures. Our friend, Clark Gable is rumored to have both arrived and stayed here. My imagination goes to those days, with glamourous women, martinis and those wonderful clothes.
I've been blogging for some time and have researched, read, googled, scouted post cards for some time now. During the late 1930's, well into the 1970's Phoenix and some parts of Arizona  appear to have been a popular getaway. Every time I start researching resorts and hotels in Arizona, I run into Clark Gable. Marilyn Monroe's name appears as a frequent guest, Jimmy Stewart is commented upon.
I must admit, I've paid some attention to popular culture all my life, but never ran across these names in Phoenix. Someone should do a whole tour of celebrity hotels and bars across the Vally of the Sun.
In any case, I hope the Wards joined the Sterns in sunny Arizona for their winter hiatus of 1965. For me, I hope that someday I run into the current owner of the home under the minaret at Casa Blanca and am invited for cocktails, to which I will wear my chicest cocktail dress, sparkly shoes and red lipstick.
I am off to more postcards, travels and adventures through time and place, in Arizona.
Best, Sherry
Subscribe to this site for updates